In the Indian film industry, we always witnessed a lot of newbie actors want to try their luck and want to become a successful actor. Every year when popular actors film are set for release, fans, media all keep speculation about the on-screen chemistry of the lead actors. The more publicity and hype a film gets, the better the business it will do at the box office.
Hence, celebrities who prove in the film industry about their successful journey often link up with many relationships and earn the highest name and fame. In Bollywood, most of the top actors often trolled and engage with a lot of rumors whenever their films set for release. It is media buzz that does favor the promotion of their film.
Their film promotion worked immensely to actually do decent business at the ticket window. Among the current contemporary celebrities, most of them often come across many controversial stories which helps not only to their films business but they can be center of news headlines in most filmy tabloid .
Whenever a multi-starter or big budget films are announced media, film fraternity keep finger crossed for the success of that film. Most of the A list actors are often ask by media, fans and create a big hype of their films. Some of the hit on-screen pair that have established and prove their chemistry are explained below –
Ranveer Singh and Deepika Padukone –
Ranveer Singh and Deepika Padukone relationship were never unexpected as both of them share equal credit for topping the celebrity list. Their on-screen chemistry was started when both of the actors had a chance to do the film "Bajirao Mastani". Their close relationship and intimidation was always a talking point in the film industry. Eventually, when both Ranveer and Deepika tied the knot they earn the highest regards as a top Bollywood real-life couple. Both the actors are currently enjoying the marriage life and their work success touched incredible feet with both of them are doing brand endorsements for many brands.
Akshay Kumar and Kareena Kapoor Khan –
The most impactful and dominate the film headlines celebrity in these days are Akshay Kumar and Kareena Kapoor. Their sizzling on-screen hit Jodi will again entrain you as they reunited for the film "Good news". After a gap of 10 years both Akshay and kareena sharing the screen presence each other and they build a great personality as well as keep the entertainment value intact. The last film that the duo had done together was "kambhakt Ishq" and this time around their onscreen Jodi is the watch out for.
Ranvir Kapoor and Alia Bhatt –
Star kids often do not get success as their predecessor but the concept has been broken by Ranbir Kapoor and Alia Bhatt. Together they form a special relationship as both the actors know each other for a long time. Their film "Bramastra" will line up for release later this year and hopefully, fans are excited to see them together on the silver screen.
Tiger Shroff and Disha Patani –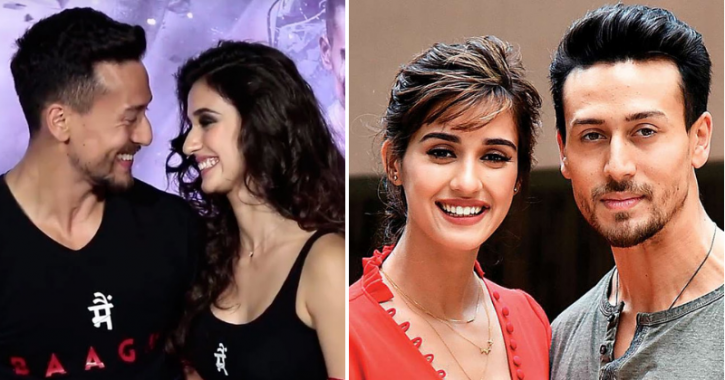 The new star kid that is currently trolling the internet is Tiger Shroff. Being the son of Jackie Shroff, Tiger has so far impressed everyone with his dancing and stunt performance. Well, tiger and Disha patani the tinsel town glamorous girl will be the next successful couple on screen. Having delivered and paired with Tiger Shroff, both the actors have been often seen dating each other and hangout in parties or film promotion together. Both of them bonded an excellent hit Jodi and rapport has been quite phenomenal.
Break up or link up often creates a good hype and buzz in the film industry. The more publicity a film gets, the star cast also equally get a lot of news headlines. While fans cannot wait to see their favorite hit couple do films together, it is a great time to appreciate the onscreen couples bonding and relationship.