20 Bollywood thrillers that will satisfy your craving for mind-blowing twists
Bollywood has always been known for some of the best works that you will ever see regarding actions and twisted endings. We have a number of movies that we can watch infinite times and still will not yawn even once. So, to take a step further from the normal romance and comedy Genre, here is a list of 20 Bollywood Thrillers that will keep you on the edge of your seat and their ending will leave you flabbergasted.
One thing that you should know beforehand is that this list does not follow any sort of order which means that every title is a masterpiece in its own manner. So, without further ado, let's a straight jump into our list.
1. Kahani (2012)

Source: TasteofCimena.com
Vidya Balan starter Kahani is one of the best works of this Bollywood actress. Not only that but the direction, background score as well as the cinematic twists of the plots are something to watch atleast one time with your family and friends. With Sujoy Ghosh as the director of the movie, you should prepare yourself to witness one of the best Bollywood endings even.
2. Manorama Six Feet Under (2007)

Source: TasteofCimena.com
If you are a fan of the movie with a plot sewed around a Detective, then Manorama Six Feet Under, starring Abhay Deol is the movie that you should pick for the next friends night out.
3. Samay (2003)

Source: TasteofCimena.com
Another masterpiece with a female actor in the Lead role, Samay is a story which revolves around a CID officer and her assistant. The plot of the movie is so intense that you will have to refill your popcorn tub several times.
4. Special 26 (2013)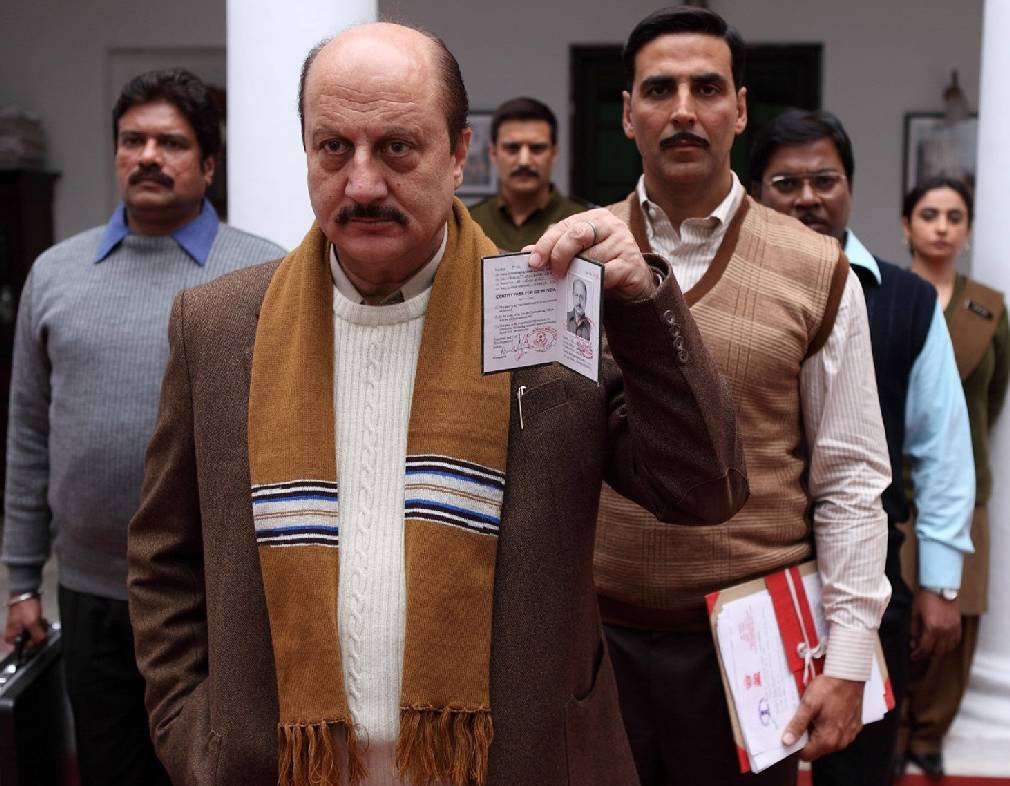 Source: TasteofCimena.com
With a Cast like Akshay Kumar, Anupam Kher, Jimmy Shergill and Divya Dutta, Special 26 is one of the chartbusters of 2013. The movie offers an amazing plot around a group of cons who raid corrupt politicians and businessmen pretending to be CBI officers.
5. Talaash (2012)

Source: TasteofCimena.com
The perfectionist Aamir Khan and the golden girl Rani Mukerji, Talaash takes you on a journey of a police officer who is in a great dilemma of investigating two deaths among them one of which is his sons. The ending is something that will leave you jaw-dropped.
6. Karthik Calling Karthik (2010)

Source: TasteofCimena.com
The movie with an amazing set of songs and a story where protagonist receives calls from an unknown caller just to find out something which is totally unexpected, Karthik Calling Karthik is something that Bollywood thrillers are supposed to reckon with.
7. Drishyam (2015)

Source: TasteofCimena.com
Chances are that you would have already watched this masterpiece. But, for some reason, if you have not watched Drishyam yet then get the keys and buy a Blu-ray right now because this Ajay Devgan and Tabu starrer movie will show you the limits till which a family man can go to save his family.
8. Kaun (1999)

Source: TasteofCimena.com
We all know about the cinematic brilliance of Ram Gopal Verma. Kaun revolves around a storyline where a woman hears her doorbell ringing at an unusual time when there is a serial killer on lose in the town.
9. Gupt (1997)

Source: TasteofCimena.com
A movie showcasing Betrayal, False allegation, compassion and revenge in its most beautiful form. This movie is said to be one of the best works of Kajol, Manisha Koirala and Bobby Deol.
10. A Wednesday (2008)

Source: TasteofCimena.com
This movie changed the industry standards of the suspense thriller genre in Bollywood. With two of the best Bollywood artists, Anupam Kher and Naseeruddin Shah, A Wednesday will bring relief to your intense craving of suspense and twisted endings.
11. NH 10 (2015)

Source: TasteofCimena.com
For a fan of Revenge thrillers, NH 10 will be the perfect movie. This is Anushka Sharma's one of the finest works.
12. Ugly (2013)

Source: TasteofCimena.com
If you are someone who rates movies solely on acting and storyline, then this is a perfect 10 on 10. The plot offers you an investigation of a 10-year-old girl where emotions and twists will offer you a run for every second that you dedicate to this masterpiece.
13. Khiladi (1992)

Source: TasteofCimena.com
If you are a fan of Akshay Kumar then you would have guessed from the title of the movie itself that this is one of this best works till date. The movie offers a plot around four friends who perform a kidnapping prank on their peers for some fun and money of course. But, the events turned so drastically that both they and you will get into the dilemma.
14. Johnny Gaddaar (2007)

Source: TasteofCimena.com
Money, Goons, and Crooks, the perfect trio that makes this title a masterpiece. This movie should be on your list of must-watch if you are a fan of a suspense thriller.
15. Gumnaam (1695)

Source: TasteofCimena.com
Back from the Golden Era, this is one of the best works of the legendary actor Mehmood. The plot of this suspense thriller offers 8 people who are stuck in a mansion where they are going to vanish one after another.
16. Mahal (1949)

Source: TasteofCimena.com
For a fan of theatre and Black & White reels, Mahal will be the perfect movie. With classic actors Madhubala and Ashok Kumar, this movie offers everything from the presence of paranormal to the wit of a lawyer.
17. Ek Ruka Hua Faisla (1986)

Source: TasteofCimena.com
If you have enjoyed the Hollywood classic 12 Angry Men, then this Bollywood remake is a must for you. Starring ace actors like Annu Kapoor and Pankaj Kapur will take you on a journey of some amazing crime investigation.
18. Sangharsh (1999)

Source: TasteofCimena.com
An unusual plot and a twisted ending are what you are going to get in this masterpiece. Make sure to watch it ASAP.
19. Ek Hasina Thi (2004)

Source: TasteofCimena.com
This Indian Neo-Noir thriller will set your heart beating for the charm of movies with the gruesome climax. Considered as a gem of Urmila Matondkar, Ek Hasina Thi will bring you a solid acting performance with twists that no one would have expected.
20. Bluffmaster! (2005)

Source: TasteofCimena.com
This movie has an amazing cast and crew with a plot which follows a con man who was dumped by his girlfriend because of his fatal disease. With some of the most popular dancing numbers, this movie is a must watch.
There you have it. These are the top 20 suspense thriller movies that you need to watch right away one after another. So, people take note of these titles and leave down comments of some other suggestions that you think of being included in this list.