Nutan: The personification of Beauty and Boldness for Bollywood
In the four-decade-long career in Bollywood, Nutan Samarth Bahl, or as we commonly know her by her stage name Nutan, has set the standards of how a lady in Bollywood can be bold and beautiful at the same time.
She is known for a variety of things. The numerous awards that she won are nothing other than the result of the hard work which she put forth in her work. Moreover, you might have come to know about her regarding that one case when this bold lady slapped a co-star who spread rumours about her having a relationship with critics and directors in order to get the awards through the means of Nepotism. But, she proved that behind that angelic face, their lies a soul who is going to get tamed by someone who uses rumours as a mean to defame a fellow artist. She surely is something of a force to reckon with.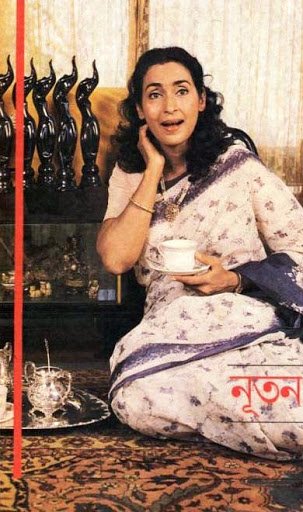 Source: VagaBomb
About her childhood
Nutan was the oldest of four siblings who was born in a Marathi family and her parents were the famous director and poet Kumarsen Samarth and her mother was equally amazing actor Shobhana Samarth. Her parents separated when she was pretty young and her custody was provided to her mother. In an interview when she was asked about the time after their parents were divorced, she replied by telling us that she did have much interaction with her father after their parents were divorced. Also, she told us that she always feels remorse about being able to spend more time with her father as she had experienced the warmth, care and compassion of her father for a few months which she spent with her father before he died because of illness.
Her Acting Career
Nutan's acting career started at a pretty young age of 14 when she was offered work in the film Hamari Beti. After that, her world in numerous movies and by 17, her name was something that was known throughout the industry. But, because of some physical issues and completion of her studies, her mother insisted her to pursue her degree in Switzerland where she spent a complete year where she caught up with the issues that he had with her body and psychological aspects.
As she took a hiatus even when she was receiving a number of offers from all the big names of the Bollywood industry at that time, once she came back from Switzerland after completing her study, she went head-on in her filming career and since then, she never ever looked back.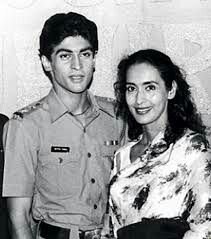 Source: VagaBomb
Her performance in the movies which she acted in was nothing less than stellar and in 1974, she was awarded by the honour of receiving Padma Shri award which was a dream come true for Nutan. After that, she continued to perform just as marvellous as one can think of and won 5 Filmfare awards for the Best Actress. Unlike other figures in Bollywood, especially actresses, whom career is relatively short, Nutan was like the pioneer and the idol to look up to as she was the star for 30 years straight without fading out even once.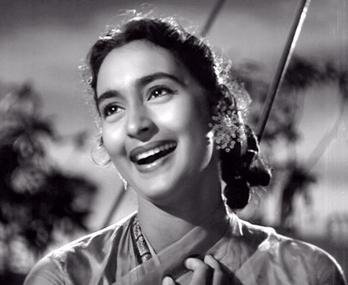 Source: VagaBomb
Her Controversies
Despite the top-most spot that she gained in the industry which is only paralleled by her niece, Kajol and another great diva of Jaya Bachchan, her career was not something that went through without controversies. The slapping incident between her and Sanjeev Kumar was something that became an important part of her career. She stated in an interview that Sanjeev Kumar was making alleged statements regarding her relationships. Once she came to know about the complete scenario, she exclaimed that she needed to put him in his place and show him why not to make statements that are not based on rumours.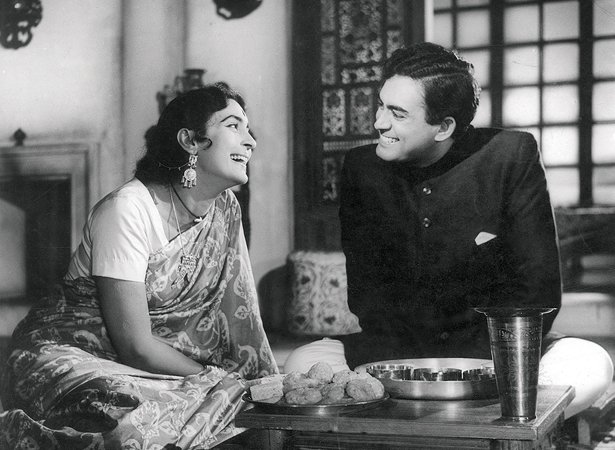 Source: VagaBomb
Her Married Life
After this incident, when some time went by, on 11th Oct 1959, Nutan married Naval Lieutenant-Commander Rajnish Bahl. The couple had a son in 1961, who later become a big name in Bollywood and we know him as Mohnish Bahl. After her marriage, she started to consider the choice of finishing her career with the movie Sujata, but her husband made her realize that art has no boundaries and all she needs to care about is to take up roles that are good and filter out films thoroughly and that is it.
Her last days
Later in 1991, it was found out that she was suffering from breast cancer which she found out when she was experiencing a biting sensation in her armpits. At that time, she was working in the movie Garajna, for which she returned the signing amount to the producer of the movie and completed her portion of shots as soon as possible. On 21st Feb 1991, the cancer cells spread to her lungs and at the age of 54, she concluded a journey that left us with a whole bundle of marvellous performance in Indian Cinema.